Entrust our agency with the graphic layout of your PowerPoint, Keynote and Google slide presentations
(ask for an estimate in a few seconds)

Why do you need a Powerpoint agency?
#1 –

 Impress your audience
Powerpoint presentations are not a science, it's an art! Presenting bullet points, visuals, concept, diagrams or more complex information require expertise, mastering visual cues that will provide the most relevant experience to your audience. The most impactful presentations embrace advanced storytelling techniques that can be added to your arsenal.
#2 – 

Save time and energy

Leave no chances to luck by spending more time working on your presentation's content without worrying about the final result. In other words, focus on the substance et let us take care of the form. Optimize your time: working with a powerpoint design agency is a gain of time that will make the difference at the higher level.
#3 –

Invest in a long-term partnership

Collaborating with Pokeslide will become your secret weapon by providing a long-term support in your projects. It is the guarantee of files quality and branding consistency in your presentations, today and tomorrow. Develop a trustworthy and durable relationship with Pokeslide no matter your needs in presentations and challenging deadlines.
Some achievements of the agency
Because our powerpoint agency specializes in…
DESIGN
We revamp the content of your slides from a graphic and visual perspective for an immediate aesthetic impact to captivate and win your audience.
INFOGRAPHICS
We analyse and turn your content and data into beautiful infographics which will help reduce the length of your presentation and create a data-driven visual experience.
ANIMATION
We identify the steps of your thinking and the pace of your presentation in order to recreate subtle animations that will add some life to your presentation.
Let us do it and Save time
Working on powerpoint slides design is a full-time job by itself and can be very time-consuming when not handled properly. The time you spend making your presentations look good is time you are not spending creating added-value content or rehearsing. It's time to let powerpoint design professionals help you !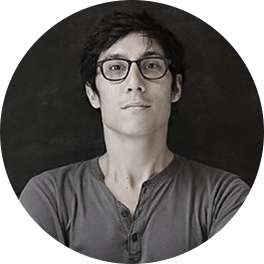 Minh-Loïc HOANG-XUAN
Co-founder - Strategic Director
9 year experience at Creads as Managing Partner

Expert in Powerpoint presentations creation, branding and graphic design production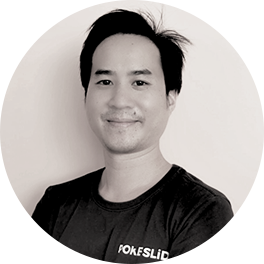 Etienne DO
Co-founder - Creative director
9 year experience at VML Singapore as Business Director

Expert in Powerpoint presentation creation, online content creation and strategic planning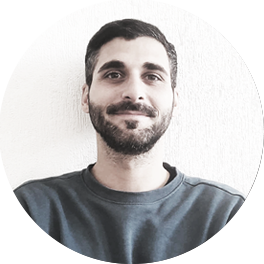 Bertrand Huault-Dupuis
Customer Account Director
8 years background as customer success manager in Paris creative agency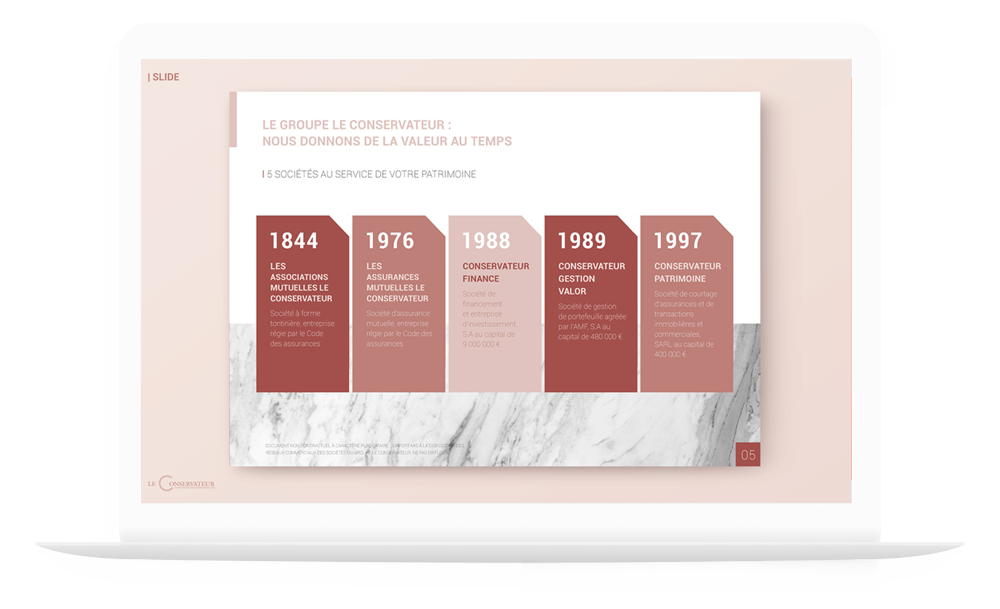 Opt for professional presentations
Your slides are a reflection of your brand and your professionalism. Beautiful slides are essential to communicate and convince.
Entrusting our Powerpoint agency to create of a professional presentation, means having a unique slideshow in your hands to present. This visual support will be of great help to you to present a project, a team or quite simply to elegantly display the annual results of your company!
Pokeslide is a Powerpoint agency
Specialized in making presentations for companies. Our teams are passionate about all things Powerpoint and love to create sleek, modern presentations every single day.
Visuals are one of the most crucial elements. To get a message across, there needs to be a clear and aesthetically convincing support. Thanks to our Powerpoint presentations, you'll wow your audience by highlighting your key assets with a lasting support.
POKESLIDE – The Powerpoint Agency
13 Boulevard Saint Germain
75005 Paris
bonjour@pokeslide.com
+33 9 81 36 70 46

The strengths of the Powerpoint Pokeslide agency
Our heightened expertise is what defines the Pokeslide agency. We've been working with the Powerpoint software for so many years, you could say we even dream in Powerpoint. We know how to bring to life the most daring animation requests, generate looping slideshows, create stunning portrait mode slides, and so much more…
Thanks to our mastery of all the Powerpoint features, big and small, we are able to perfectly respond to our clients' requests… even the most unusual! We'll adapt to your needs to design the most unique and imaginative Powerpoint presentation.
Our passion for a job well done drives us on a daily basis. If you're looking for the most impactful and meticulously designed professional presentation, give us a shout today!
Serving only the most satisfied customers, Pokeslide is now the single reference in Powerpoint agencies in Paris, France and the surrounding area. Specializing in corporate presentations, we'll bring your most complex messages to life. Whether you need a sales pitch, animated results and data, or a new product launch, there is no slide or transition feature we can't tackle!
With Pokeslide Powerpoint agency, we'll make your presentations shine as bright as you!
Why choose our Pokeslide Powerpoint agency?
At Pokeslide we put great care in creating your professional Powerpoint presentation. Why would one want a perfect presentation?
To be equipped with the most impactful visual aid;
To entice and persuade your audience;
To present a product/service convincingly;
To captivate your target audience;
etc
Powerpoint presentations are the first step in scoring points with your fellow employees and winning over your stakeholders.
Pokeslide also helps you master the software so that your presentation is done in the best possible conditions. Our invaluable support has satisfied customers for years!
Specializing in Powerpoint, The Pokeslide agency makes professional presentations for companies. From the most refined slideshows to dynamic and interactive presentations, we're constantly working to offer you the highest quality support.
Our achievements are the direct result of an active collaboration between our agency and our dedicated clients. Each Powerpoint presentation is unique and custom designed to bring out your company or product's core messages and DNA.
By working with us, you'll be sure to receive:
An impressive visual setting;
Original illustrations;
Customised icons;
Captivating backgrounds;
Pokeslide's presentations will provide you with a unique framework and custom design templates.