Google Slide Presentation
FM Logistics
By Pokeslide
Creation of an Artistic Direction and development of a commercial proposal
Design of a presentation and creation of Powerpoint masks for FM Logistics, one of the leaders in contract logistics.
A 'flat design' -oriented art direction
The conceptualization of the Artistic Direction was oriented towards the use of two tones of blue in flat design, with a touch of corporate red, and the light use of cube patterns to highlight the weft.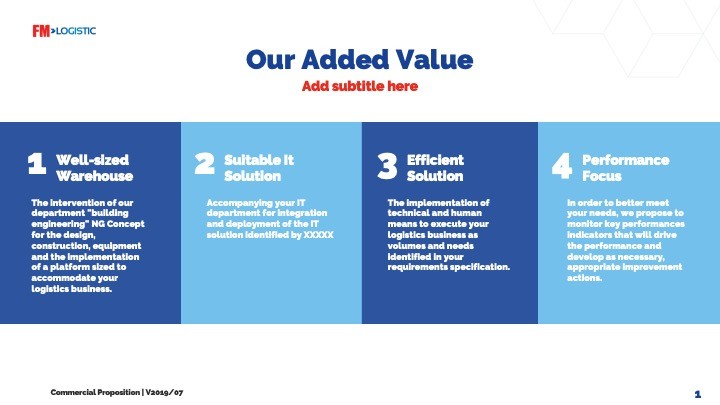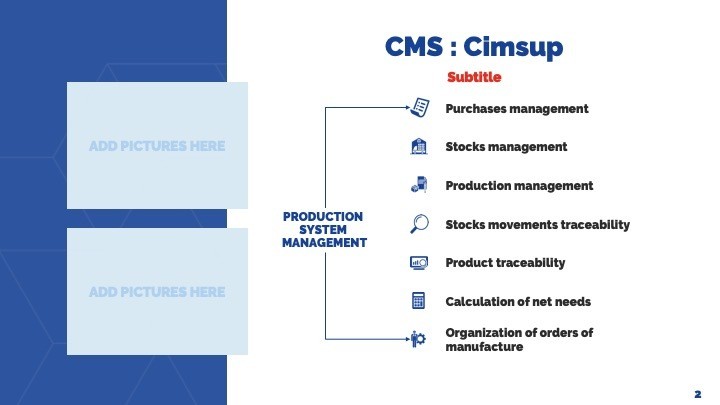 Creation of Powerpoint masks and templates
Once the Artistic Direction was established, we used a set of masks (Summary, Case Study, Content with Images, Cost Tables, Cards, etc.) to create a real commercial tool, durable and flexible, which can be adapted to different proposals for different business cases.
Discover more Powerpoint works
POKESLIDE – The Powerpoint Agency
13 Boulevard Saint Germain
75005 Paris
bonjour@pokeslide.com
+33 9 81 36 70 46