Bouygues construction Presentation By Pokeslide
Realization of PowerPoint animated slides on the occasion of the 2019 vows ceremony of Bouygues Construction.
Sharing the innovation
The innovation giant contacted Pokeslide for the realization of this presentation, the objective of which was to bring together, promote, and create membership around building, public work, and also energy and their services. The group has nearly 120,000 employees in more than 80 countries.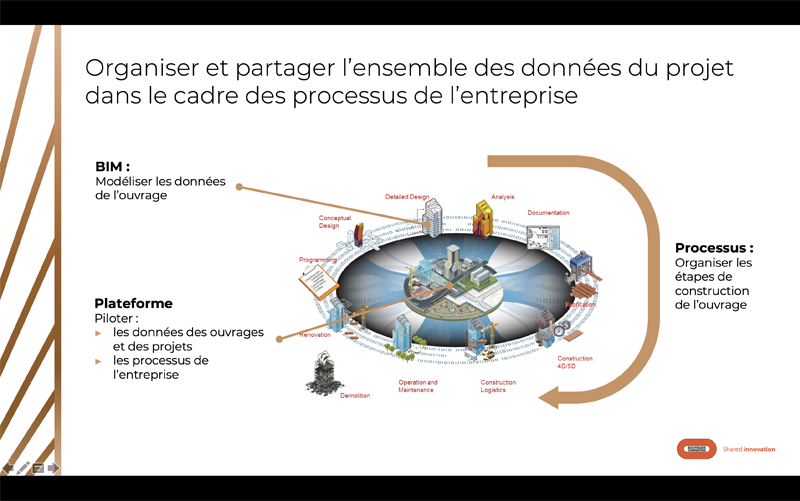 A synthetic and punchy presentation
The brief was to create an animated frame retaining a corporate and sober style, but adding a punchy side. We have realized a fluid and rhythmic presentation based on the conceptualization of a frame evoking an elegant and modern gala ceremony.
We brought notions of movement and innovation trough transitions techniques focused around "morphing", allowing the frame to come alive throughout the presentation and thus highlight the content of each speaker.
Support in management
The ceremony took place at Challenger, Bouygues Construction's iconic head office located in Guyancourt in the Yvelines. With no less than 12 speakers planned, including several located abroad, the last part of our intervention took place on-site, with the coordination, reception, and layout of the final content, as well as meticulous management of the presentation slideshow.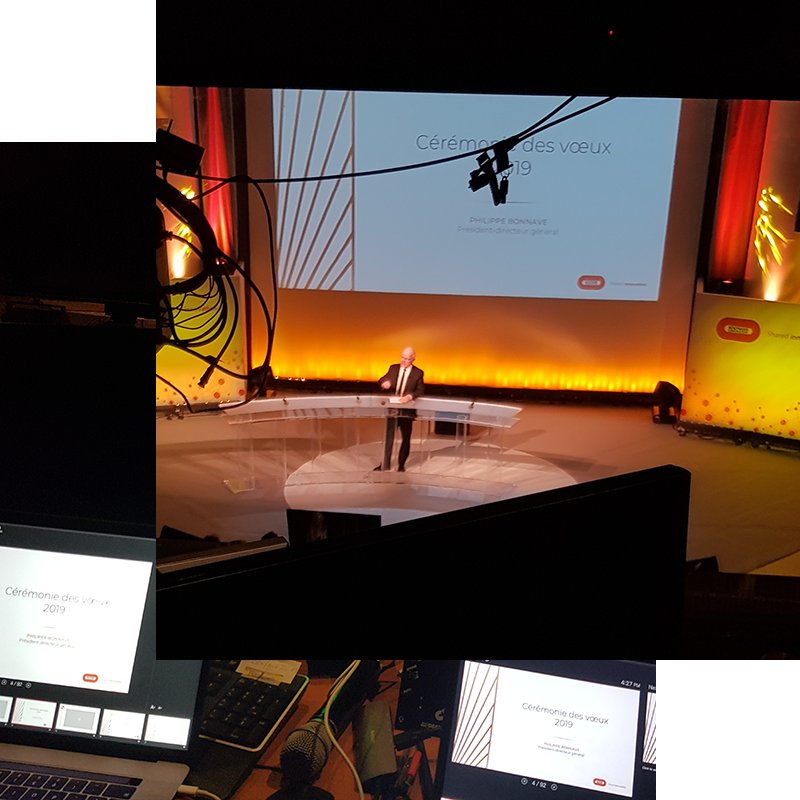 Discover more Powerpoint works
POKESLIDE – The Powerpoint Agency
13 Boulevard Saint Germain
75005 Paris
bonjour@pokeslide.com
+33 9 81 36 70 46