JOAN Presentation for Acceprint By Pokeslide
Creation of JOAN logo branding, PowerPoint, motion design of presentation, and more
The ACCEPRINT company, NEHS Subsidiaries – a group delivering services and solutions to health professionals – asked the Pokeslide Agency to create JOAN branding and motion design.
Creation of JOAN motion design
Creation of the JOAN logo

JOAN is a printing and document management solution dedicated to the health industry. JOAN' refers to Johannes Gutenberg, the famous inventor of the printing press. Therefore, the logo mixes modern typography and print characters. The 'O', which forms a perfect circle, connotes the whole service. The point in the margin of the 'J' shows the added value brought by the JOAN solution.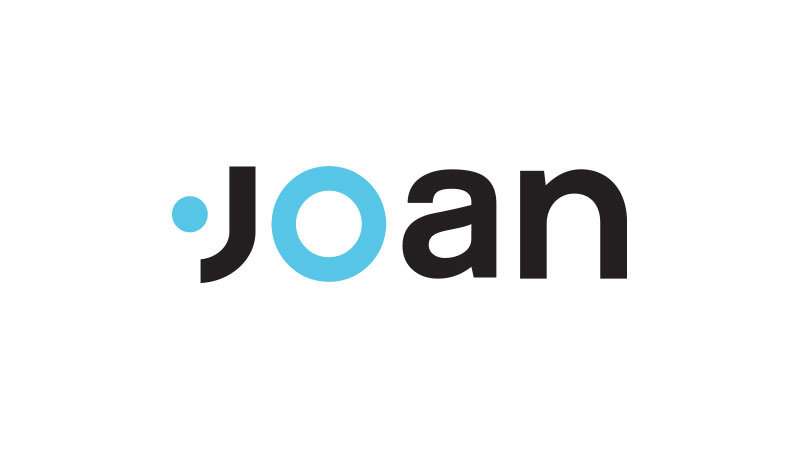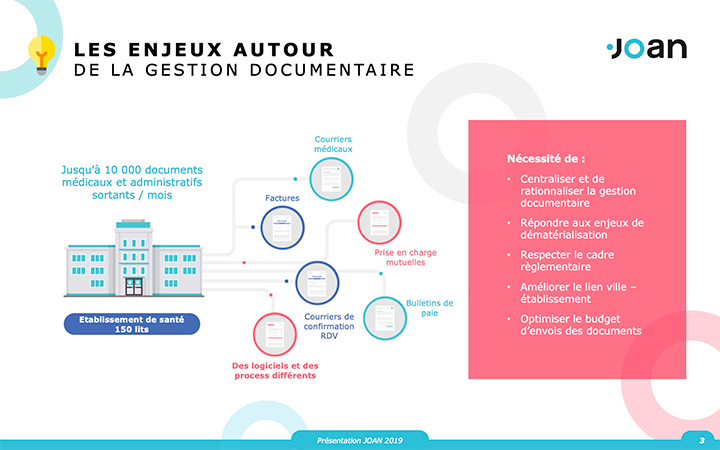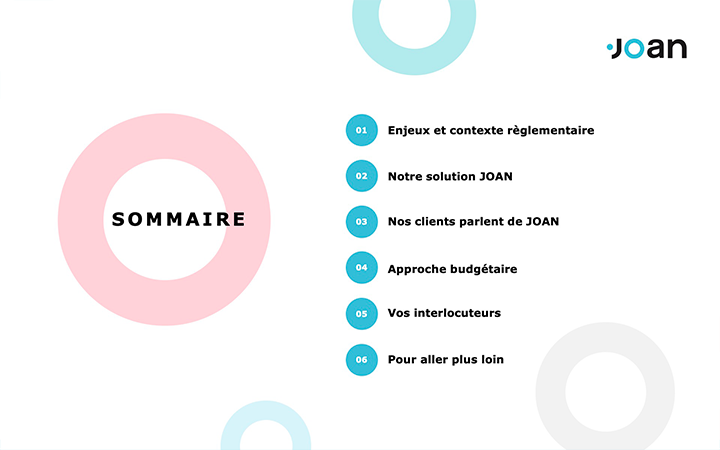 A joyful presentation
We created a graphic concept based on the JOAN logo's shapes and colors, using the circles to create pictograms and a background layout with an impression of great depth.
The circle conveys positive emotions such as happiness, sharing, and integrity. . 
Pastel colors give warmth and softness to the design.
This graphic concept was made for the purpose of being opposite to health industry standards.
Design of the JOAN booth
We designed the JOAN exhibition booth during Paris Healthcare Week in order to present the concept.
We simplified the technical explanations of the JOAN solution using infographic assets and drawings, creating immersion into the sales speech directly on the wall of the booth.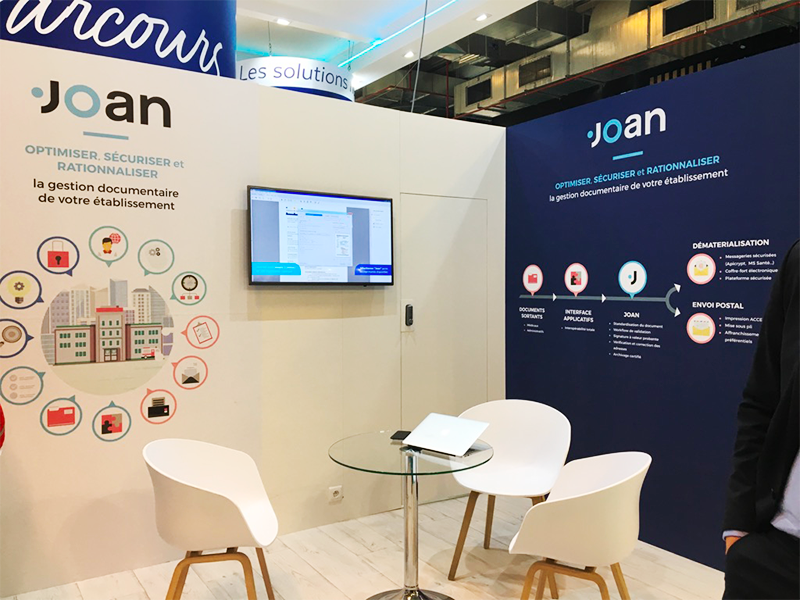 Discover more Powerpoint works
POKESLIDE – The Powerpoint Agency
13 Boulevard Saint Germain
75005 Paris
bonjour@pokeslide.com
+33 9 81 36 70 46