V33 Presentation
By Pokeslide
Design of a consumer study report for the company V33, specialists in paint and decoration B to C
An infographic presentation
The difficulty with this mission was to compose with a large volume of text and image content imposed by our client. The challenge was to give a print and infographic look and feel to the presentation so as to lose the markers of traditional PowerPoint.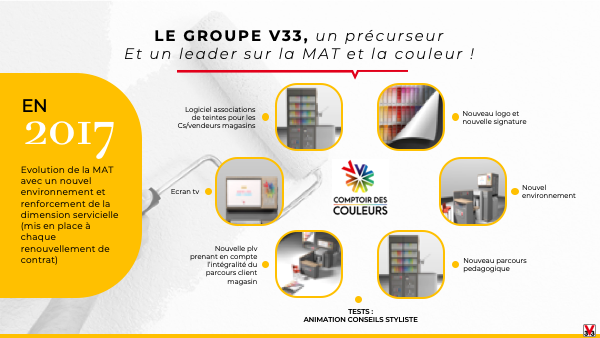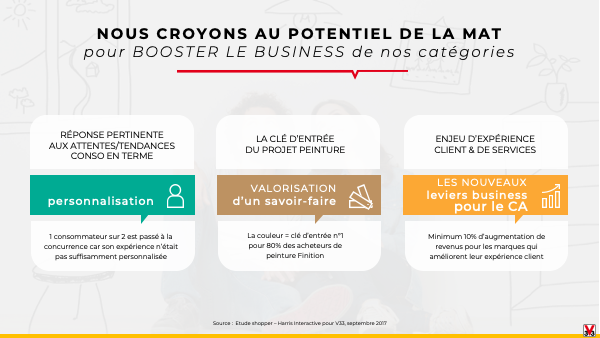 Bring textual arguments to life
To give life to the many texts of the PowerPoint presentation, we have built an artistic direction based on speaking. We materialized this through work on the iconography of the comic bubble that we find throughout the presentation, in different colors and different shapes.
Image consumer reports and studies
Worked well, the PowerPoint format is suitable for staging, in a digestible and educational way, complex documents such as consumer studies and project monitoring. Its strength also lies in the possibility that it offers to all employees to be able to edit its content without having to go through a graphic designer.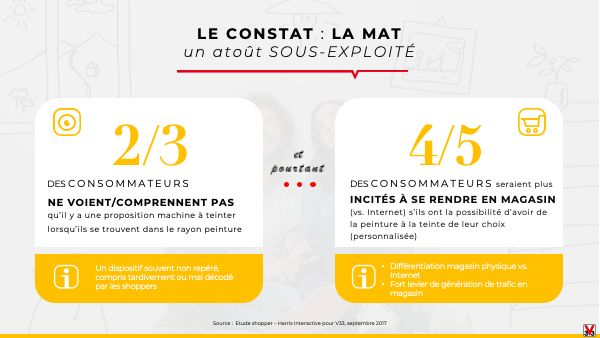 Discover more Powerpoint works
POKESLIDE – The Powerpoint Agency
13 Boulevard Saint Germain
75005 Paris
bonjour@pokeslide.com
+33 9 81 36 70 46