Powerpoint presentation La Tanière de la Bête by Pokeslide
Animated powerpoint presentation for la Bête, a famous french beer created in 2008
An extraordinary story!
In 2017, La Bête went through a makeover to revive the brand and it's image to their thirsty consumers. The idea revolved around a hunt for "The Beast" (La Bête, in english), a mysterious creature, part human, part wolf. Using a comic-book style with myths and tales, the Beast's claw marks were revealed during the full moon. Purple and golden colors helped create a typography resembling old calligraphy.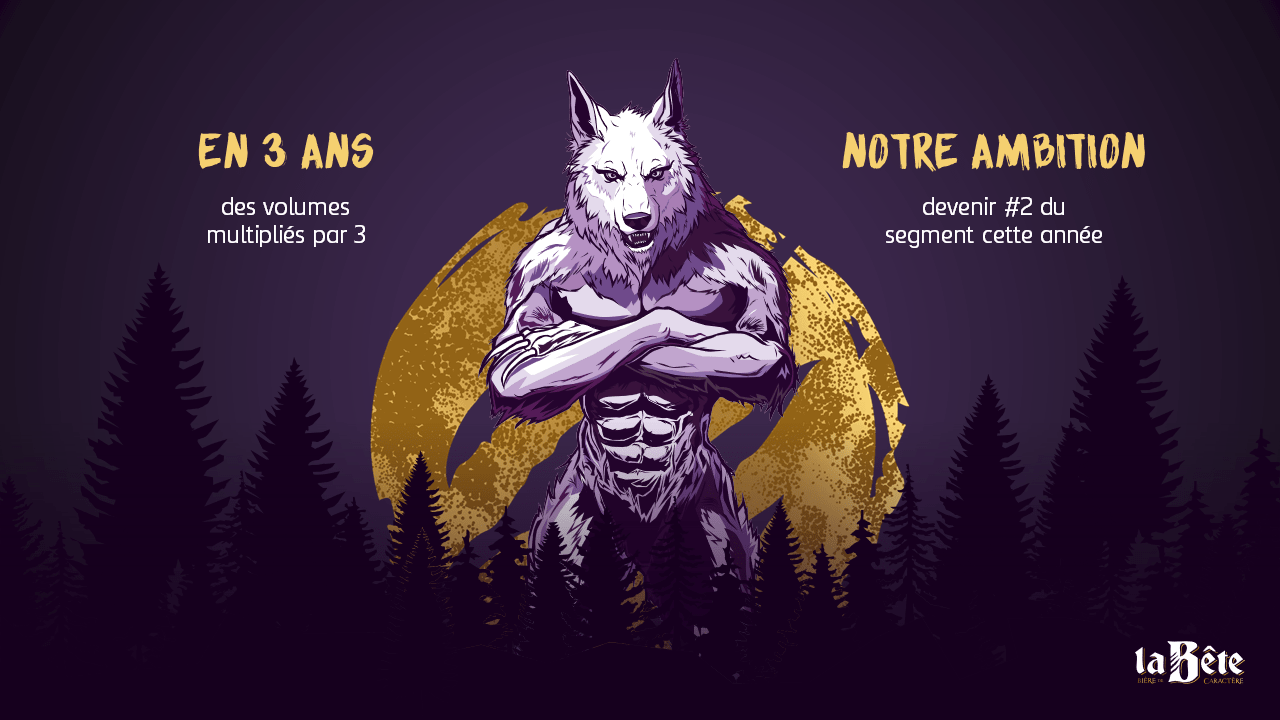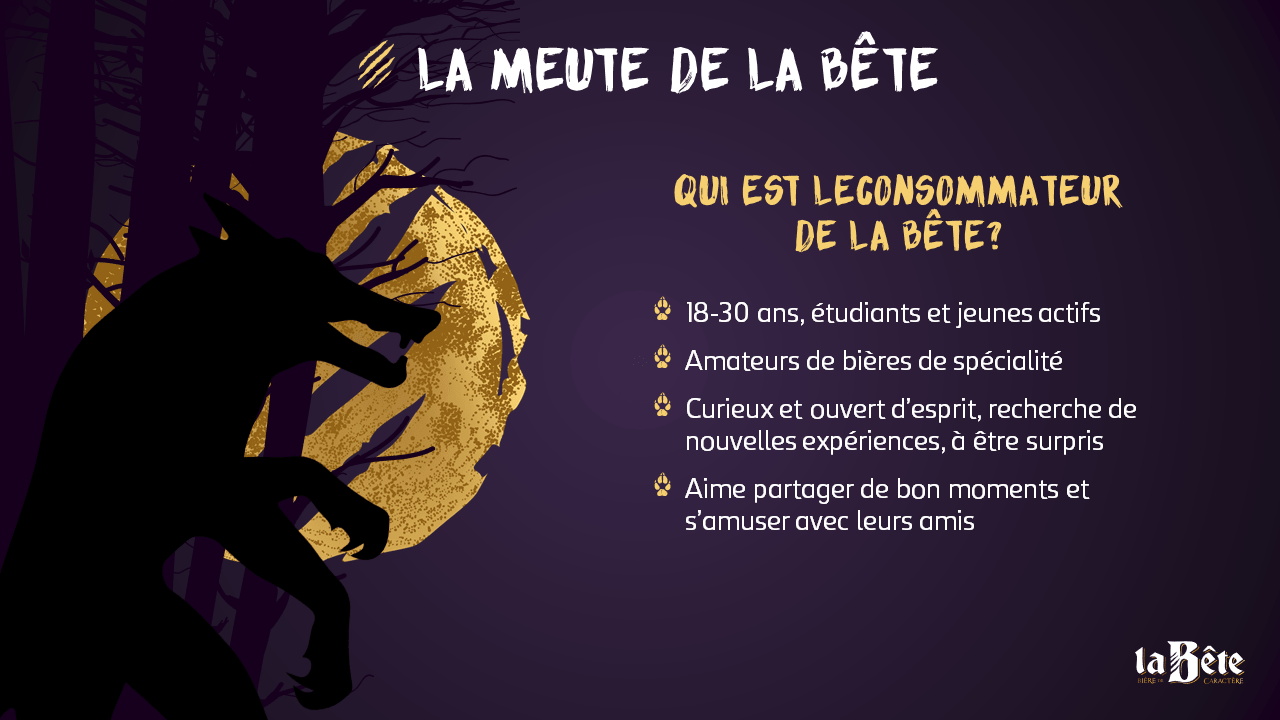 An Animated Den
 Once the Artistic Direction was established, we worked on strengthening the Powerpoint animation. Using morphing transition effects, the viewer was immersed in the "Beast's" lair, feeling drawn in to the hunt. Adding to the excitement, we added fun details like claw marks and a spooky silhouette running in the darkness for a greater effect!
Discover more Powerpoint works
ENVIE DE NOUS CONFIER UN PROJET ?
CONTACTEZ-NOUS !
POKESLIDE – L'agence Powerpoint
13 Boulevard Saint Germain
75005 Paris
bonjour@pokeslide.com
+33 9 81 36 70 46