Ubisoft Presentation By Pokeslide
Helping Ubisoft with the creation of the 2019 kick-off Ubisoft meeting for the Rainbow 6 Siege game.
Enhanced support
The Ubisoft annual kick-off is a ceremony that gathers together a thousand collaborators. A speaker's performance isn't something you can improvise. That's why we accompanied Ubisoft during the two rehearsals in order to perfect the slides and animations that accompanied everyone's speeches, with sound and video controls.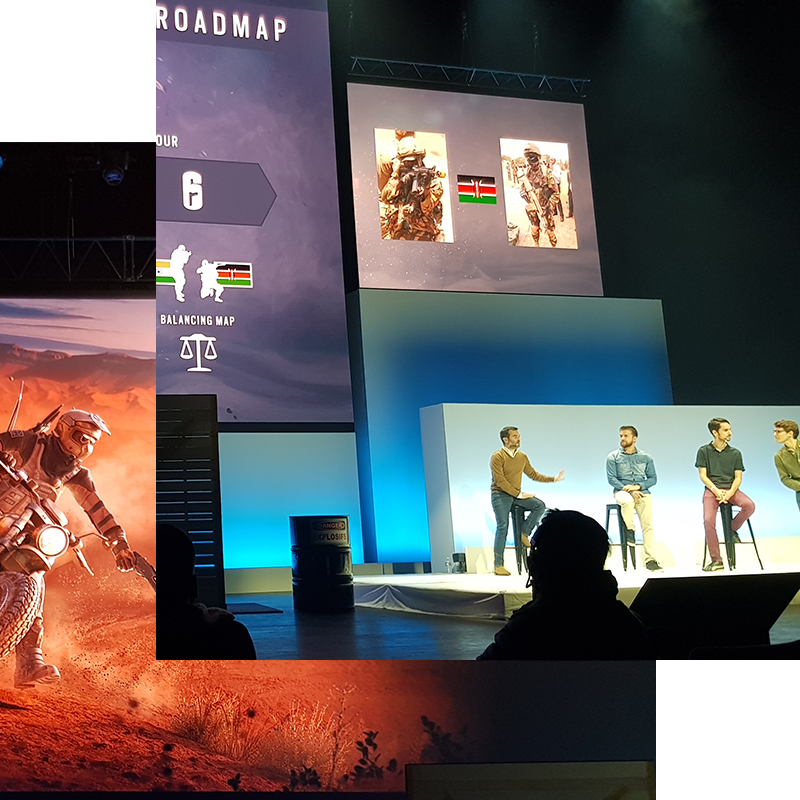 3 presentations on simultaneous screens
The conference took place at La Seine Musicale in Paris; it included projections on one principal screen and two secondary screens. To utilize the full potential of this setup, Ubisoft asked us to create and synchronize three different keynote presentations controllable via the same remote control.
POKESLIDE – The Powerpoint Agency 13 Boulevard Saint Germain 75005 Paris
bonjour@pokeslide.com +33 9 81 36 70 46